Lil Pump Is Retiring… Already
That's right. The 19-year-old rapper has had enough with making music. No one knows why, but he posted it on his Instagram story. Not long ago, he was bragging about how no one has accomplished what he has at the age of 18. Now just under a year later he's calling it quits.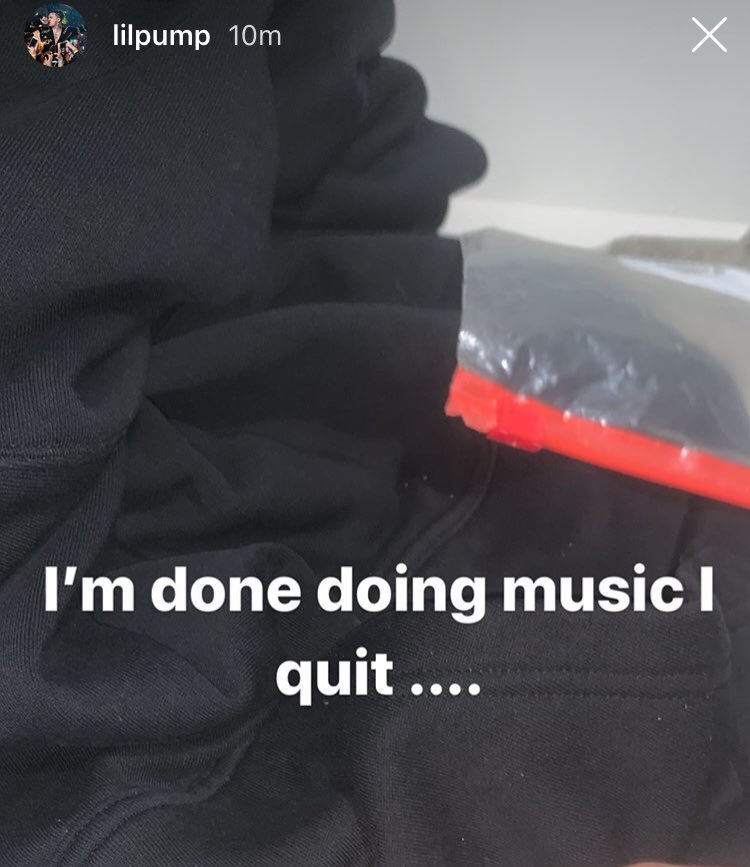 Who knows if this is a true statement. Lil Pump is so young and has his whole life ahead of him so I would be shocked if we never hear another song from him. If he's really retiring for good maybe the lifestyle just wasn't for him, but from just observing how he acts I can't imagine him wanting to slow down any time soon.
Do you think Lil Pump is actually quitting or just trying to stir up some attention?
Featured photo credit to Insomniac
---
Reader's opinions
---